Managing Groups

You can add, delete or edit Groups.
Manage Groups panel
Note: This function is only available in the PRO version!
When adding or editing a group, you will see a dialog window that will allow you to specify the group name and image and confirm your selection by clicking OK.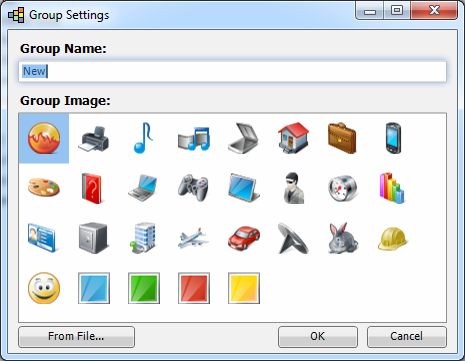 Group Settings
You can also change the groups order using the left/right arrow buttons.